2020 Top movers in San Antonio, TX
---
Best San Antonio Movers Reviews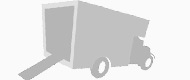 (42 Reviews)
5405 Bandera Rd, San Antonio, TX 78238, USA
I got in touch with this firm for a local move, and also I enjoy to say they fulfilled my every need. I was out of my residence a half hr ea...
(3 Reviews)
13822 Bent Ridge Drive, San Antonio, TX 78249, USA
My wife and I moved from a 3 bed 2 bath California home of 15 years to Texas in October 2015. We rented a house until our new constructed ho...
(2 Reviews)
15279 Bulverde Rd, San Antonio, TX 78247, USA
I recently moved from Parkville to Frederick using Budget Movers and it was a wonderful experience. They were professional and respectful. I...
(1 Reviews)
13709 Topper Cir, San Antonio, TX 78233, USA
Great company: honest, reliable, and efficient. I've moved with the military at least a dozen times, but the best move I've ever experienced...
(2 Reviews)
11031 Perrin Beitel, San Antonio, TX 78217, USA
A year before hiring Half Priced movers, I rented a truck and moved myself into a rental house while I saved money to buy. My girlfriend and...
(149 Reviews)
10725 IH 35 North, San Antonio, TX 78233, USA
It's my first time to hire a moving company and I couldn't be more pleased with All My Sons. Their rates were reasonable, they reply to ques...
(9 Reviews)
6989 San Pedro, San Antonio, TX 78216, USA
We hired Movers of San Antonio located 6989 San Pedro San Antonio, TX 78216 Patty, quoted $1,600.00 on 3 separate recorded phone calls....
(1 Reviews)
17275 Green Mountain Road, San Antonio, TX 78247, USA
If there was a negative 5-star, I would give it to Ward North American(WNA) without a second thought. I experienced the worst moving service...
(1 Reviews)
12018 Warfield St, San Antonio, TX 78216, USA
Terrible company. Showed up with 1 less guy and a tiny truck despite having been told the house is >3K sqft. Took movers 14+ hours to move u...
(1 Reviews)
419 E. Carolina, San Antonio, TX 78210, USA
Late arriving for pick up. Owner very dishonest. Do not use this moving company. Items held hostage. Movers not experienced. Employees talke...
The top San Antonio,TX Moving Companies can ensure that you will certainly enjoy the full service that they are offering. From the packing of your personal possessions, working with the moving vehicle, arranging the boxes inside the truck, providing them to your new location, and organizing them, the San Antonio,TX can supply an impressive outcome. For your other possessions that you can not take on your brand-new home, they can even provide you with a storage solution. The local movers in our database have undergone a thorough analysis. We made certain that they have the minimum requirements to deliver a world-class long distance moves. Simply call us today and we can provide you with the info that you need.
The quick and easy money saver
Are you a Moving Company
Find out how you can be in our Moving List
.
Movers near San Antonio by City
Read before hiring
Most people are aware on how stressful the moving day can be. To help you lessen the load, we created a comprehensive ...
Moving is a very stressful and also pricey experience, as well as if you do not take precaution it can promptly become ...
Packing can be an intensely challenging step when preparing to move. It is during this time that most damages to goods...
Before you can settle in, you have to ensure that your mail is updated to continue receiving your regular mail without any...